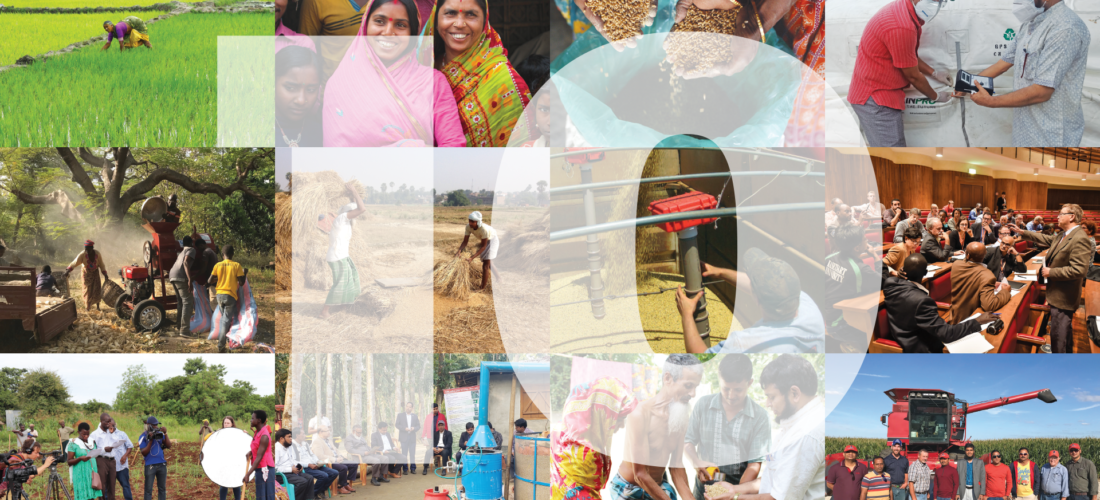 Reducing PHL: A Food Systems Approach
ADMI 10 year webinar series
Join ADMI in a webinar series that addresses postharvest loss through food systems research, innovations, and capacity building.
The ADM Institute for the Prevention of Postharvest Loss has spent the last decade promoting innovations, pioneering postharvest food systems research, and building capacity towards better postharvest management.
This webinar series brings together experts from universities, research institutions, non-profits, and the private sector to share best practices, lessons learned, and priorities in postharvest loss reduction.
ENABLING SUCCESSFUL SCALING OF POSTHARVEST LOSS INNOVATIONS (January 27, 2022)
A decade ago, the technical solutions to postharvest loss seemed to be widely understood; however, widespread adoption has remained a challenge. Three innovators from Bangladesh, Ghana, and the United States discuss technologies they have helped develop and key solutions that have enabled adoption and scaling.
Panel members
Dr. Md. Monjurul Alam, Bangladesh Agricultural University, BAU-STR dryer  Presentation slides
Dr. Kerry Clark, Feed the Future Soybean Innovation Lab (SIL), SIL multi-crop thresher  Presentation slides
Isaac Sesi, Sesi Technologies, GrainMate moisture meters
Blog post about the webinar's main points
IMPORTANCE OF CAPACITY BUILDING IN PROMOTING BETTER POSTHARVEST MANAGEMENT (February 23, 2022)
Strengthening institutional and human capacity is a frequently overlooked topic in promoting improved postharvest management. National and local research institutions, non-profits, and farmer cooperatives play critical roles in extension, knowledge sharing, farmer training, and enabling change. This webinar features success stories of integrating postharvest management training in ways that build capacity for people and institutions.
Panel members
Blog post about the webinar's main points
FOOD SYSTEMS PERSPECTIVES IN POLICY TO ADDRESS POSTHARVEST LOSSES (March 24, 2022)
The food systems approach recognizes that problems of food loss anywhere in a value chain may reflect failures and potential interventions elsewhere in that chain. This webinar features three experts who address the importance of food systems perspectives in policy to address postharvest losses at a national scale.
Panel members
Dr. Tanya Stathers, Natural Resources Institute and African Postharvest Losses Information System (APHLIS+)  presentation slides
Dr. Kathy Baylis, University of California, Santa Barbara  presentation slides
Dr. Ashok Gulati, Indian Council for Research on International Economic Relations (ICRIER) presentation slides
Blog post about the webinar's main points
Questions? Contact us at postharvestinstitute@illinois.edu