Bangladesh Ministry of Food: Improving Capacity for Food Policy Analysis Short Course
Bangladesh Ministry of Food: Improving Capacity for Food Policy Analysis short course 
ADMI hosted six-week short courses for Bangladesh Ministry of Food officials engaged in food policy issues in fall 2019 and 2018. 
The program is a joint activity of ADMI, the International Food Policy Research Institute (IFPRI) and the Bangladesh Institute of Development Studies; and is part of the Government of Bangladesh's Modern Food Storage Facilities Program, funded through the World Bank.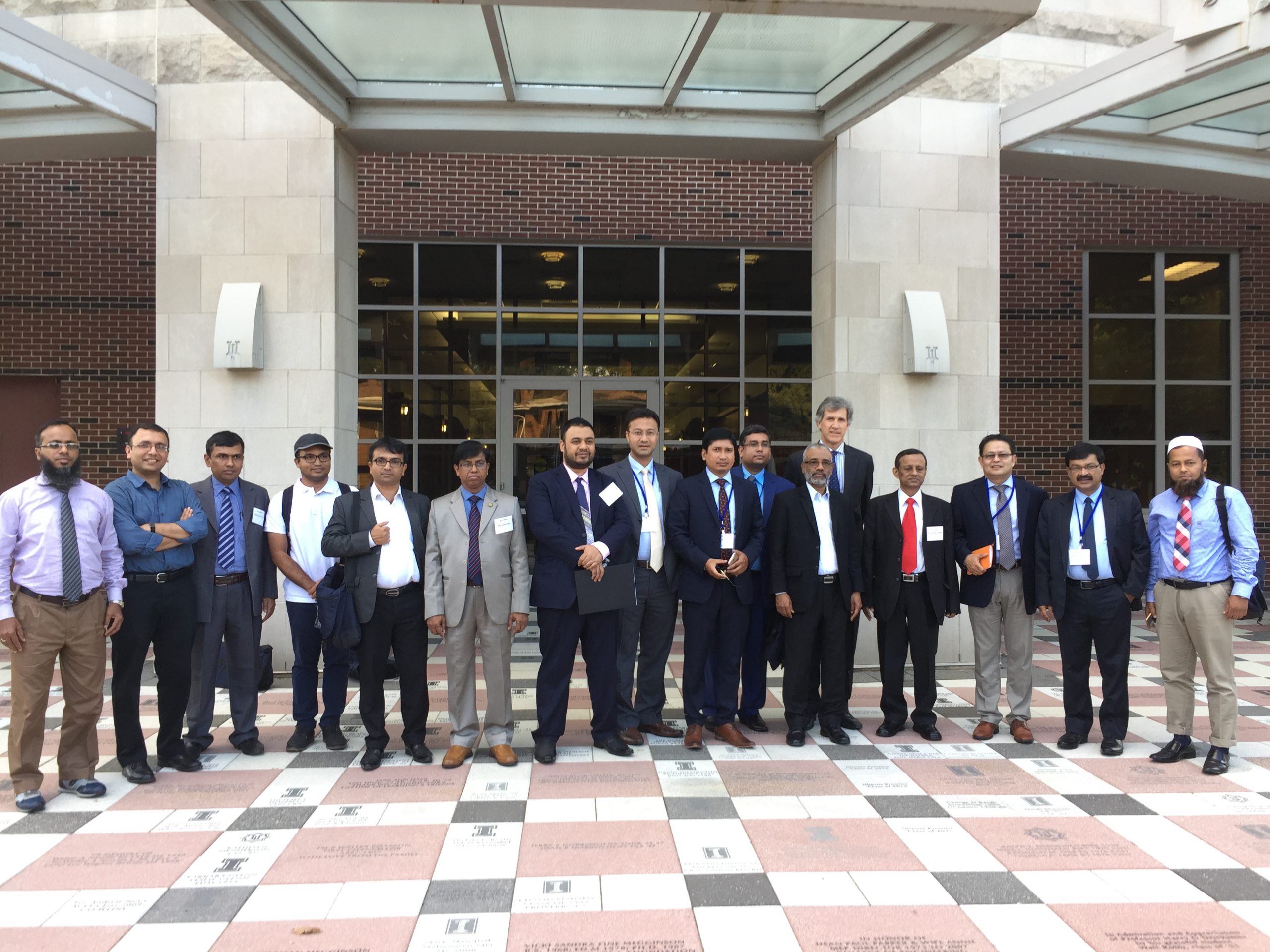 During the short course, course participants were involved in a series of seminars, workshops, and field trips to give them new perspectives on food systems, food policy, and postharvest management. Participants learn from experts in a range of fields, including commodity marketing, food fortification, grain storage and processing, and food policy analysis. They focus on guided research and writing related to a professional project identified in advance.  
Faculty members from the University of Illinois provided lectures and background materials for participants. Participants also had access to the vast research resources of the University of Illinois library system. 
In addition to classroom-based educational opportunities, participants also experienced the United States agricultural system and American culture through field trips to local farms and grain elevators, historical sites, and the city of Chicago.