As a land grant university, outreach and extension efforts are an essential part of our mission at ADMI. Outreach makes our research practically applicable to the smallholder farmers that we serve.
Following are some of our recent outreach highlights. Subscribe to the ADMI Newsletter to stay in the loop on our outreach initiatives.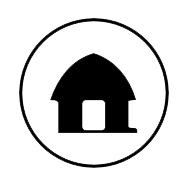 Extension efforts are underway at the
first ADMI Village office.
Five PHL Technology Centers, located throughout the village and featuring ADMI STR dryers, mills, storage bags and more, and a training center will all be completed in 2017. This office, along with outreach via regional extension offices in Bihar, will provide support to 5,000 farmers.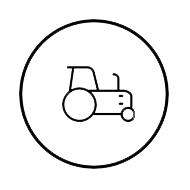 Hands-on trainings
for farmers about PHL and mechanization practices are being held in India, Bangladesh, Ethiopia, Ghana, Cambodia, and Burkina Faso.
We partnered with Forum for the Future (Singapore) and the UK Institute of Mechanical Engineers to launch a project called
Disrupting Food Logistics.
As part of this project, we met with more than 30 private companies to address the challenge of food loss in supply chains, resulting in the creation of the Global Food Logistics Innovations Map.
Other outreach initiatives
include keynote presentations raising awareness of PHL and support for ADMI at global conferences, participation in social media and online forums, and sponsorship of partner PHL organizations.